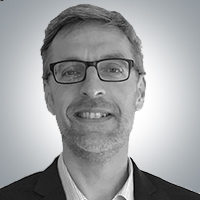 Frédéric
Vanbossele
Vice President
Legal Services
EMEA
Frédéric leads our legal services teams across the Southern Europe Region and in Switzerland. Frédéric has over 20 years' experience as a transaction lawyer, specializing in IT, Media, Consumer and International Contract Law.
He has been registered with the Brussels bar since January 1996 and with the Paris bar since March 2018.
Prior to joining Marshall Denning, Frédéric was the Legal Account Support Lead for Hewlett Packard Enterprise in Switzerland, The Netherlands, Belgium, and Poland. In addition to his management role, he negotiated large BPO and ITO transactions.
Previously, he worked as a lawyer in several international law firms based in Brussels (Belgium). He was also a Scientific Faculty Member of the Economic Law Department at the Free University of Brussels (VUB), co-founder of the "Business & Contracts" Research Group attached to the university and visiting professor of e-Business Law at EPHEC. Frédéric is the co-author of the Belgian Code of Economic Law drafted on behalf of the Belgian Ministry of Economy and the author of various legal publications.
Frédéric established a Pro Bono First Line Legal Aid with the Social Services of the city of Geneva.
Frédéric graduated from the Faculty of Law of the Catholic University of Louvain (UCL) and received a post master degree in International and European Law from the Free University of Brussels (VUB), as well as a teaching degree from the Catholic University of Louvain (UCL).